Biography
---
Mikkel Kelly
– MBA
Senior Manager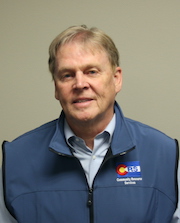 Mikkel Kelly has more than 20 years of managerial experience. He earned an MBA in management with honors from Regis University in 2015.
He has experience as an executive director, executive editor, development manager, media and grants coordinator, and municipal PIO assistant.
While serving as executive director at the Western Colorado Center for the Arts, he facilitated and developed a three-year strategic plan and brought the center into Enterprise Zone status. He managed fiscal responsibilities, capital improvements, memberships, billing, and community outreach and exceeded fundraising goals.
At Community Reach Center, he wrote more than $650,000 worth of grants, effectively securing CARES Act funding during the pandemic, and completed follow-up grant reports for funding sources. While working as an assistant PIO at the City of Thornton assisted the economic development department in business retention and attraction.
As executive editor, he supervised news teams and production. He covered government entities and districts of all types. He won numerous individual awards and led his teams in award-winning special sections. He met all revenue and budget goals while managing teams of five to 15.
He served two terms on the Family Tree board of directors in Wheat Ridge, as co-chair of the Adams County Cultural Council (which assessed grants and recommended distribution of SCFD funds for county commissioners), and was on the board of Adams Count Economic Development. He completed the Metro North Chamber of Commerce leadership program.
Awards
Garnered "Words to Work By" certificate of achievement award by the Community Reach Center clinical executive team for championing values and mission (June 2019).
As executive editor, won first-place in the Colorado Press Association annual contest for a year-long series about Colorado water titled "Unquenchable Thirst."