Biography
---
Cathy Noon
Senior Manager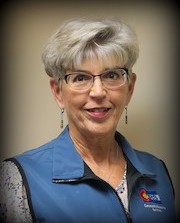 Cathy Noon has served as a District Manager with CRS since 2008 and has had involvement with district and association operations as a board member and manager. She served as the Mayor of the City of Centennial for eight years and was the 2017 Chair of the Metro Mayors Caucus. Detailed oriented with extensive consensus building, collaboration and customer service skills, Cathy is a hands-on, detailed manager. Cathy has also served on special district and HOA boards, numerous regional associations, tasks forces, and commissions and is a licensed HOA Manager.
PROFILE
Sixteen years of Local government experience including Special District Board member and management, Mayor of the City of Centennial and regional boards and commissions including DRCOG and the Metro Mayors Caucus.
Leadership experience with start-up organizations, governments, and businesses.
Goal and project oriented with an emphasis on measurable outcomes.
Innovative and collaborative leadership.
Depth of understanding of the interaction between policy makers and staff/contractor implementation of policies.
Experienced with a wide range of regional issues and policymakers.